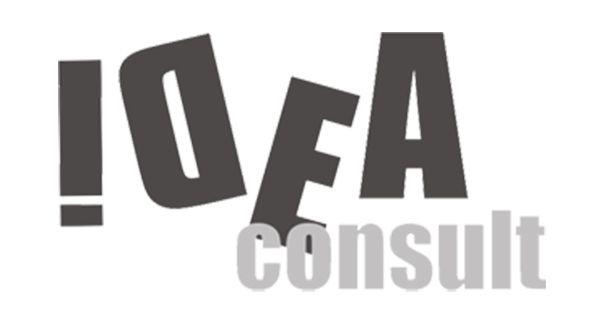 IDEAconsult Ltd. is a SME providing consultancy, technical services and software development in the areas of chemoinformatics, QSAR and data mining since 2004. IDEA led the framework implementation WP of the OpenTox FP7 project and currently leads the Data Warehouse WP of the ToxBank FP7 project. It develops and maintains several well-known and widely used open source software products relevant to this project, in particular AMBIT, a QSAR decision support system, including generic database management, structure conversions and searching, as well as applicability domain assessment, available both as a standalone desktop tool and a set of Restful web services. Some of the code base could be effectively re-used, adapted and further enhanced to meet the objectives of the project.
Main tasks:
WP3 Leader, Data Management Infrastructure, Cheminformatics
Previous experience:
1) Partner in EC FP7 ToxBank project, WP1 (Data Warehouse) leader, in progress;
2) Partner in EC FP7 CADASTER project, completed in Dec 2012;
3) Partner in EC FP7 OpenTox project, WP2 (Framework Implementation) leader, completed in Aug 2011;
4) Development of a computer tool used in the application of the threshold of toxicological concern (TTC) concept, Toxtree (toxtree.sourceforge.net), funded by European Chemicals Bureau (ECB), first version completed in Oct 2005, most recent version released in Feb 2012;
5) AMBIT: Building blocks for future QSAR decision support system: databases, applicability domain and structure conversions; open source public domain software (LGPL), initially funded by CEFIC LRI, 2004 – now;
6) Implementation of a tailor-made web accessible database (qsardb.jrc.it/qmrf) of QSAR models in the QSAR Model Reporting Format (QMRF).
Short profile of staff members:
Dr. Nina Jeliazkova: M.Sc. in Computer Science, Institute for Fine Mechanics and Options, St. Petersburg, Russia – 1991; PhD in Computer Science, Sofia , Bulgaria (Thesis 'Novel computer methods for molecular modelling') – 2001. Research fields: data mining, chemoinformatics, QSAR, networking. Professional Experience: Technical manager at Ideaconsult Ltd. – 2005 - now; Associate professor at the Institute for Parallel Processing, Bulgarian Academy of Science, Sofia, Bulgaria 2004 - 2009; PostDoc at Central Product Safety department, Procter & Gamble, Brussels, Belgium – 2002 - 2003; Collaborator and software developer with the Laboratory of Mathematical Chemistry, Bourgas, Bulgaria – 1996 - 2001; Researcher at the Central Laboratory for Parallel Processing, Bulgarian Academy of Sciences, Sofia, Bulgaria – 1996 - 2001; Software developer at the oil refinery Neftochim, Bourgas, Bulgaria – 1991 - 1995.. Author and co-author of about 45 scientific papers in Bulgarian and international journals and textbooks. Research interests: QSAR, applicability domain, data mining methods, data integration, network protocols. Experience in software development, QSAR, chemoinformatics.
Publications
| | |
| --- | --- |
| 1) | Jeliazkova, N., Jeliazkov V., Chemical Landscape Analysis with the Opentox Framework, Current Topics in Medicinal Chemistry, 2012, 12(18);1987-2001(15). |
| 2) | Jeliazkova, N., Web tools for predictive toxicology model building, Expert Opinion on Drug Metabolism & Toxicology, 2012, 8(5);1-11 doi: 10.1517/17425255.2012.685158. |
| 3) | Tcheremenskaia O., Benigni R., Nikolova I., Jeliazkova N., Escher S., Batke M., Baier T., Poroikov V., Lagunin A., Rautenberg M., Hardy B., OpenTox predictive toxicology framework: toxicological ontology and semantic media wiki-based OpenToxipedia, J Biomed Semantics, 2012; 3(Suppl 1): S7. |
| 4) | Jeliazkova N., Jeliazkov V. AMBIT RESTful web services: an implementation of the OpenTox application programming interface, Journal of Cheminformatics 2011, 3:18, doi:10.1186/1758-2946-3-18. |